Affordable Fun, Priceless Memories!
Because of their size, our largest boat can comfortably carry a group of up to 10 people, making the cost per guest as low as $25 per person for a 4 hour trip. That is a whole lot of fun and a boatload of memories for only a small part of your vacation or get-a-way budget! There is so much to see and do on St. Joseph Bay that your crew will never want to leave.
Rates: (cash only)
Length of Rental
Cost
8 hours
$375
4 hours
$250
YES, PRICE INCLUDES FUEL!
All boats rent for the same price - 20', 23' and 24'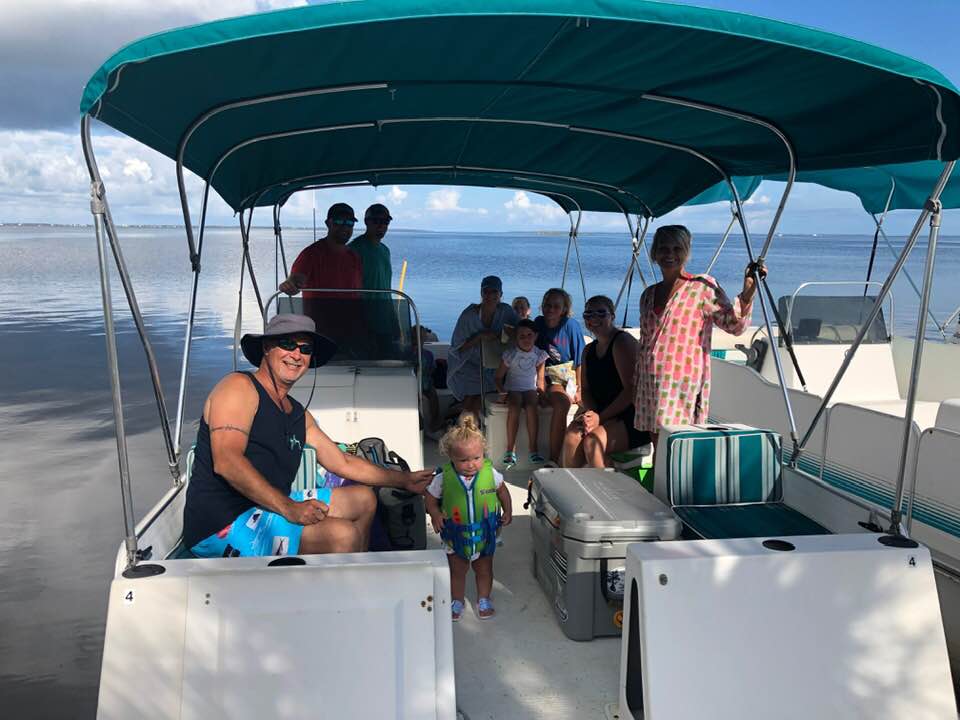 Everybody loves to be on the water in a spacious pontoon boat!